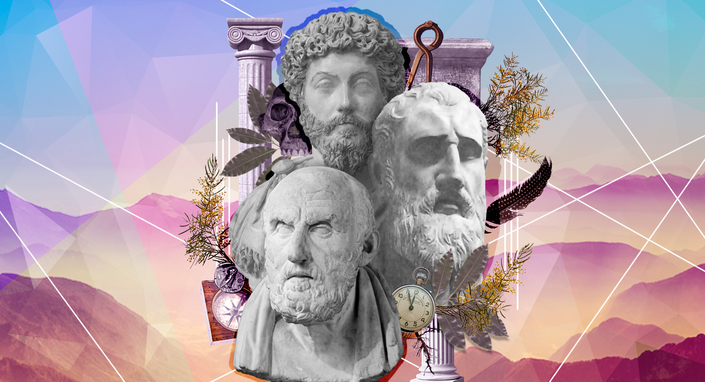 Stoic Week for Students 2022
Live Like a Stoic for a Week – Beginning Monday October 24th 2022
Watch Promo
ENROLLMENT IS NOW OPEN FOR STOIC WEEK FOR STUDENTS!
Stoicism for Students
You asked for it! People are always asking for Stoic materials for children and teens, so we created this special version of Stoic Week just for teenagers.
The course is designed for classroom teachers, but parents can also use it with their kids at home. The handbook comes with a teacher's guide, with extra activities and resources.
Suggested ages are 13-15, but teachers and parents can adapt the materials for older or slightly younger children.
Topics include happiness, resilience, managing emotions, friendship, community, nature, identity, and character.
Download the pdf version of the handbook, or complete the course online so your kids can interact with other students participating in Stoic Week.
Stoic Week consists of seven chapters, one for each day of the week. It gives you an opportunity to join other students around the world as they learn to apply Stoic ideas in their daily lives. Please contact us if you have any questions. Stoic Week has been widely covered in the media in previous years and you can find links to various articles in newspapers and magazines on the Modern Stoicism website.

Copyright Notice & Terms of Use

Copyright © Modern Stoicism Ltd., 2014-2021. All rights reserved. All images copyright © Rocio De Torres, reproduced with permission.
The contents of this handbook are not intended as a substitute for medical advice or treatment. Any person with a condition requiring medical attention should consult a qualified medical practitioner or suitable therapist. This experiment is not suitable for students who are suffering from psychosis, personality disorder, clinical depression, PTSD, or other severe mental health problems. By undertaking this trial the parents and teachers acknowledges that they are aware of and accept responsibility in relation to the foregoing.
Your Instructor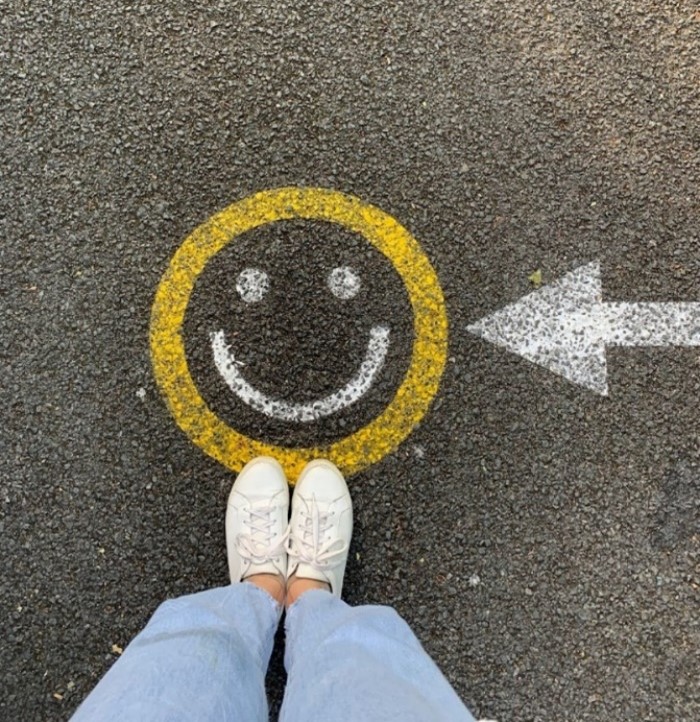 Brittany Polat is a writer and researcher on Stoicism as a way of life. She is the creator of Living in Agreement, a website on Stoic moral psychology, and co-creator of Stoicare, an online hub for teachers, parents, medical professionals, and all Stoics who care. In 2021 she was co-organizer of the historic first conference on women and Stoicism. Brittany holds a Ph.D. in applied linguistics with a focus on individual differences in second language development. Her latest book is Tranquility Parenting: A Guide to Staying Calm, Mindful, and Engaged.
Eve a Stoicism based mentor and coach. She is an advisor to the Aurelius Foundation, and also runs the online group, London Stoics. Eve is the co-creator of Stoicare with Brittany Polat. Eve also works as an employment consultant, supporting autistic adults and teens. Eve is registered blind / severely sight impaired and credits Stoic teaching with being able to live well with disability.
Amy Valladares discovered ancient Stoic philosophy as a freshman in college, and then rediscovered it during a midlife crisis. She credits her "natural Stoicism" to the "school of hard knocks," getting her through some tough times. Amy's anthropology training has lead her to self-study the ancient sources, take part in modern community-building and create a personal Stoic practice. She co-organized the Stoicons in New York (2016), Toronto (2017), London (2018) and Athens (2019). As a teacher of middle and high school students, she has stealthily incorporated ideas of Stoic philosophy into classes about everyday life.
Course Curriculum
After enrolling
Available in days
days after you enroll
Before Stoic Week
Available in days
days after you enroll
Stoic Week
Available in days
days after you enroll
Frequently Asked Questions
When does the course start and finish?
You can access the welcome materials in advance but the rest course won't be available until the official start date shown above.
How long do I have access to the course?
The materials will remain online for a few weeks after Stoic Week for Students ends and then they will be removed so if you want ongoing access make sure you download the audio files and ebook version of the Handbook.
Who can take part?
Stoic Week for Students is designed for students aged around 13-15. However, older or younger people can take part. Make sure if you are a parent or teacher and are going to deliver these materials to children and young people that you read the terms of use, though. Students must not currently be suffering from a psychiatric condition that might affect their ability to participate in the use of psychological exercises.