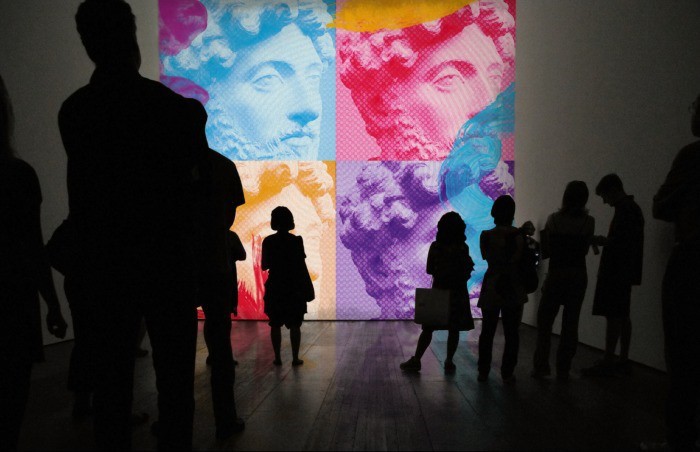 NEWS: Enrolment has now closed and the course has started.
SMRT has been running once or twice a year since 2014. You can read our report on the data from the original program when you enrol for the preliminary section. Just over 500 people took part that year, and thousands more have completed the training since then. This course is free and was developed under the auspices of Modern Stoicism, a nonprofit multi-disciplinary team dedicated to educating people about Stoicism and its applications to modern living.
Enrolment: Enrolments will cease on the course start date (see below).
Start date: Sunday 16th July - Saturday 12th August 2017

Countdown: Course has started.
Incidentally, if you like this course, you may also be interested to know that the Stoicon 2017 conference on Modern Stoicism takes place on Saturday October 14th in Toronto this year, and is followed on Sunday 15th by Stoicon-x Toronto, an optional mini-conference.
Your Instructor
Frequently Asked Questions
When does the course start and finish?
The course starts on the date shown above and lasts four weeks..
How long do I have access to the course?
After enrolling, you'll have access for five weeks. So if you want to review the materials after that point, make sure you download the PDF version of the handbook to read offline.
What if I am having difficulty with the course?
We would never want you to be to feel stuck! Please contact your course facilitator immediately if you're having any problems.
What's the license on this course?
Stoic Mindfulness and Resilience Training by the Modern Stoicism team is licensed under a Creative Commons Attribution-NonCommercial-NoDerivatives 4.0 International License. Graphics courtesy of Rocio de Torres unless otherwise stated. The Q 2016 theme is © Donald Robertson, 2016. All rights reserved.
This course is not open for enrollment.